2010
12.12
I have accomplished two maintenance repairs this weekend.
First, I had the bearing failing on my alternator. MY00 RS came equipped with a 75A unit that priced at ~$250. I was able to find that the 04-07 STi came with same designed unit for direct drop in replacement.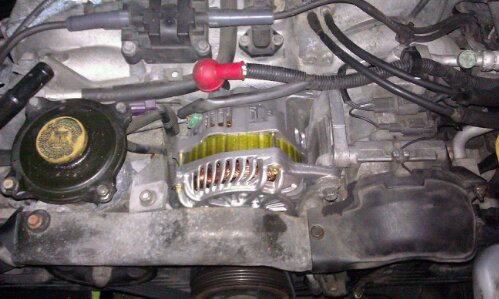 Next up was changing the spark plug gaskets.
Getting access to these accounted for a portion of the time on this task.  On one side of the engine its required to remove the intake and the other side required the battery and windshield washer fluid tank to be removed.  I referenced this post for my understanding on this task.
Passenger side of the engine with the valve cover off.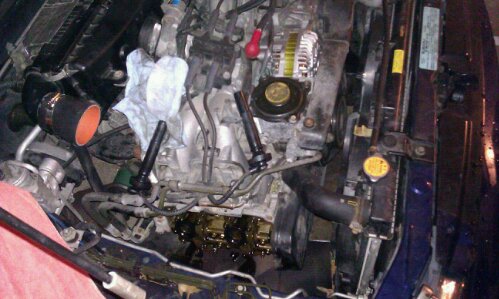 closer look at the passenger side.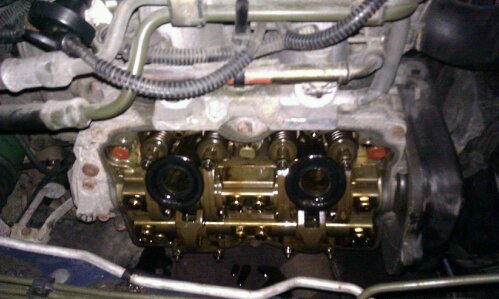 This is a shot of what needed to be removed from the drivers side of the engine.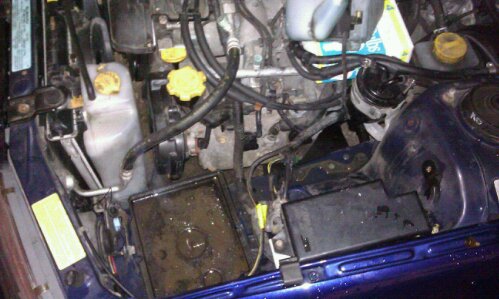 This images shows how dead the gaskets really were.  They were no longer flexible like the new ones were.  You can tell from the image how they squished out from the pressure from the valve cover.