2011
01.18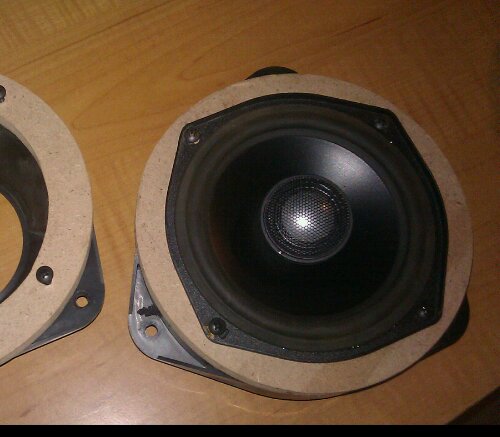 I had a local audio shop Total Image cut me a mdf ring for my front speakers.
Rather than throw off the load per channel I decided to not wire in the new speaker's tweeter.  I retained the stock tweeter that is near the door handle and is correctly directed at the front passengers.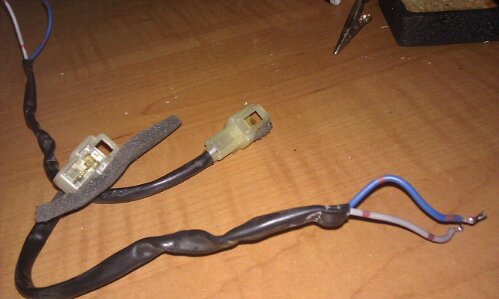 I soldered on the factory plug from the factory speaker. This helped with a clean install.