2011
03.23
When I first attempted to install this Shifter as it came there were several issues with fitment. The bushing on the ball at the bottom of the Shifter made the unit sit too high to be installed.  Another issue was that the bushing in the center ball was not properly shaped and did not allow the top cap to fit on top of the adapter ring when trying to bolt up.
I watched someone's solution on YouTube that was to remove both of these plastic parts and install.  When I first attempted in this fashion it was close. But the end result was the sloppiest Shifter ever.  The adapter ring did not have a nipple to ride in the slot. The result of this is that the Shifter could freely rotate in the transmission. Plain stupid.  The adapter ring did have a threaded hole so I took a trip to home depot for my supplies for redemption.
I found that I was not able to find any bolts that were only threaded to a point then unthreaded till the head of the bolt. What I did find was o ring hooks that were the same threading. They pack was two rings and two nuts for a buck.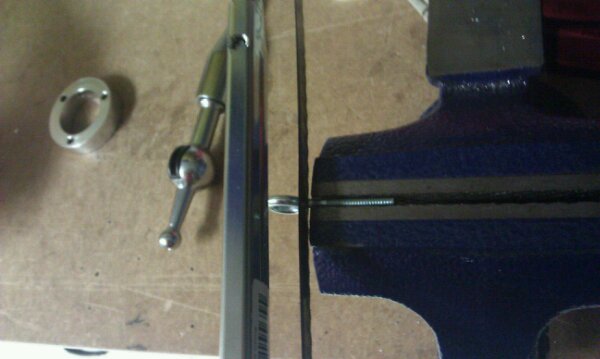 First I chopped the ring off and filed off the burrs.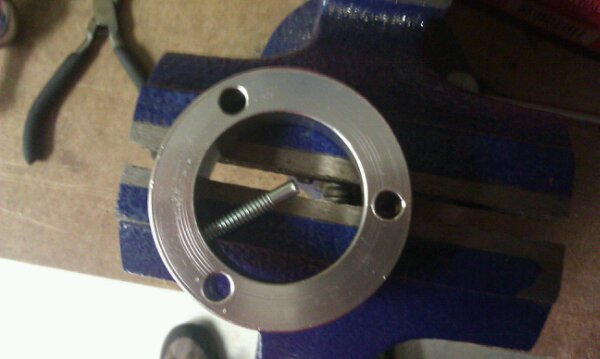 Then I threaded the bolt out from the inside of the adapter ring. Once through I put the two nuts on the outside of the bolt to lock it down once installed in the car.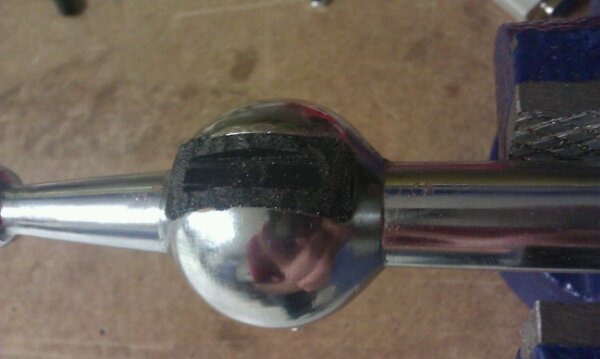 The plastic bushing that this will need to ride in needed to be filed down.  I didn't go the route of the YouTube video advise as I could see this metal to metal contact causing a lot of vibrations.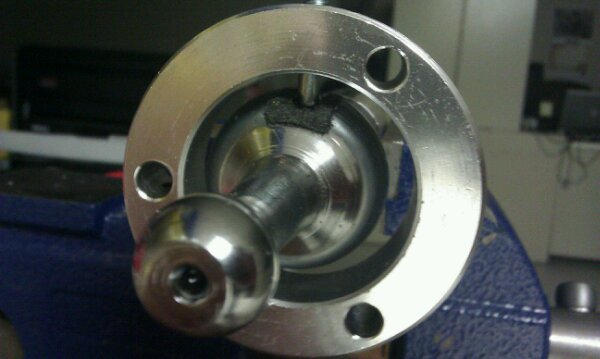 The mock of it in action. Will need to thread it in until close to center.
The last thing I did was use sink a o-ring (also from home depot) as an upper bushing to keep this from vibrating off the top cap.