2014
04.26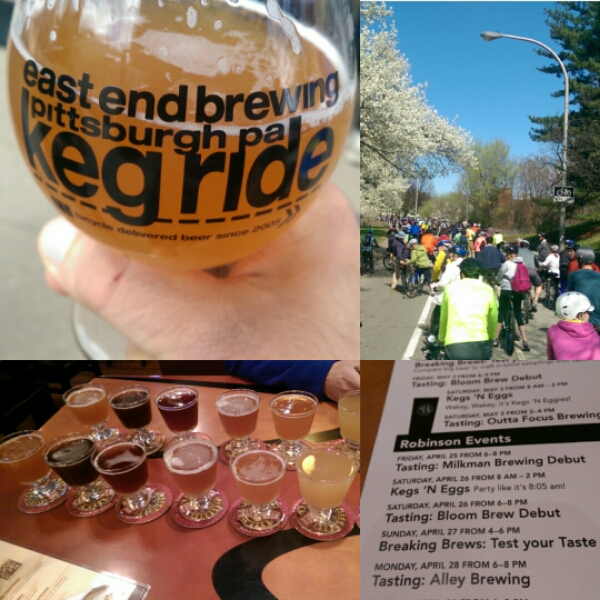 This Saturday took part in the East End Brewery Keg Ride again for this year. Could not have asked for better weather for the event.
We started off with the breakfast of Champions, of a keg ride, with kegs and eggs at Bocktown as part of the Pittsburgh Craft Beer Week. Got a nice sampler of Brewery collaborations they had on special. I have not had beer at 8am for a long time!
What a fun day it was.