2014
10.14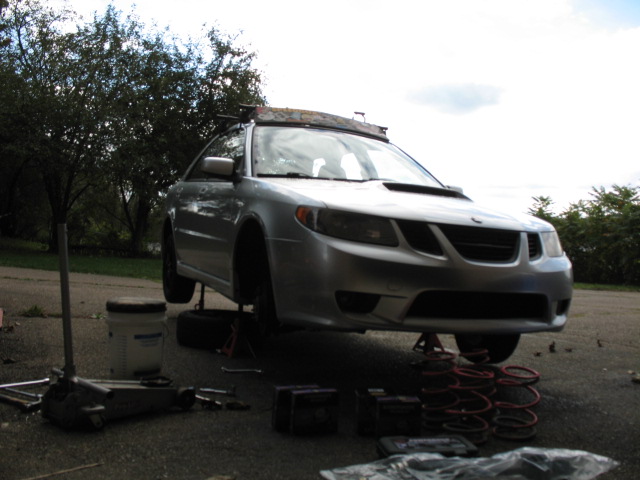 I installed some new strut mounts and set of USDM STi Pink wagon springs that I found on craigslist.
At this time since knew would require an alignment, so I went and purchased a new axle to replace one that was torn since I got the car. This would get all things that would knock the alignment out in one shot to save time.
In the process of installing that axle I found that the drivers side was torn again. But the bigger issue I ran into was the inner joint on the axle popped out and was not going back in without removing. but since it was now 3-5 inches longer, the axle would not come out of the hub!
I pulled the tie rod, then when separating the ball joint with pickle fork it ripped the crap out of the rubber boot. Domino effect got me good in this portion of the install in pulling the hub, to remove the axle. Even getting the ball joint out of the hub was task that took the technique of getting a bigger hammer.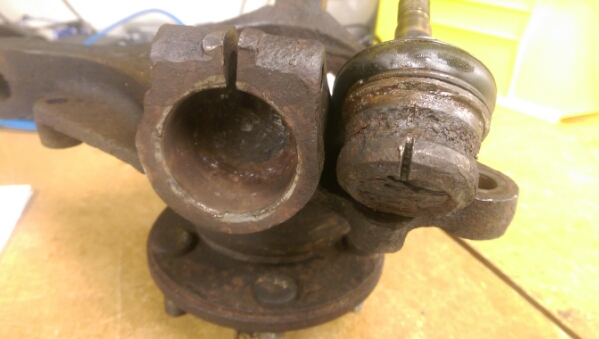 This video is 3 days of images. two in a row, then the day the extra parts arrived. 1 image every 30 seconds, playback is 20 frames per second. The song is Smooth Criminal played by 2cellos