2016
10.21
This season the garden was full of a variety of tomatoes, eggplant, beans, and most of all peppers.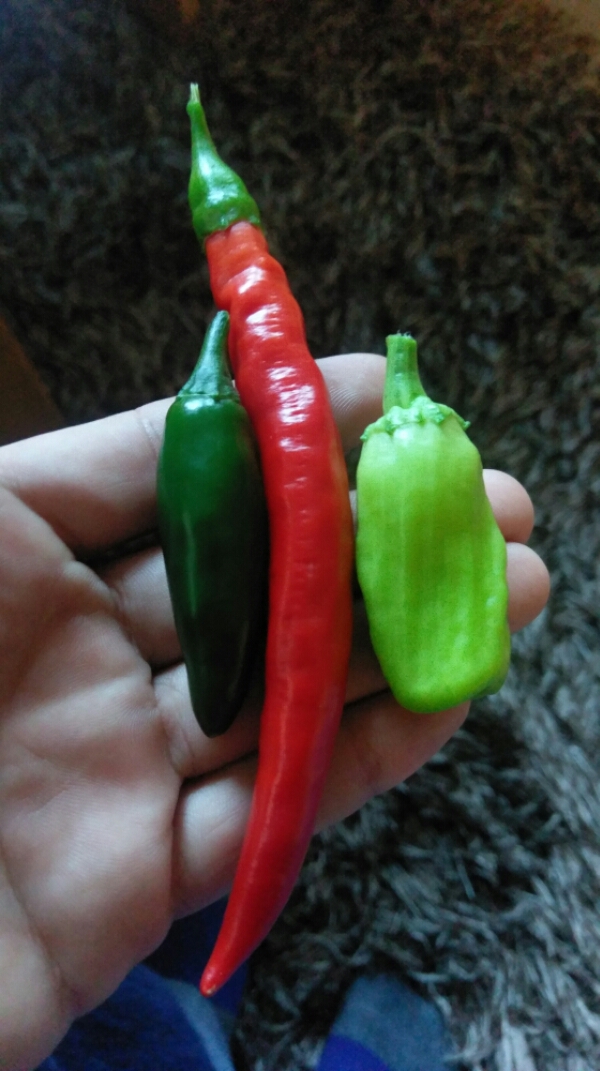 First the three pictured.. From the left, serrano, chili, pepperchini, then also grew habenero and 'sweet' baby bell.
First with the odd ball, the sweet bell ones were to be like the ones get in a bag of yellow orange and red ones you get from the store. They grew significantly bigger, only green-red and spicy. These were started from seed along with the pepperchini in February of this year. The other hot peppers were purchased as starters. All peppers grew with with love and disappearances over the summer adventures. Makes for a spicy pepper 😛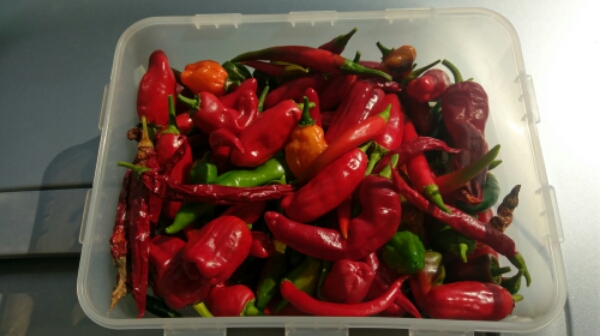 This second and final harvest was sorted, as some were sun dried enough not to bother smoking and threw in dehydrater. Figure will blend or mortar and pestle them for spice. The remaining peppers were smoked with some carrots and onions.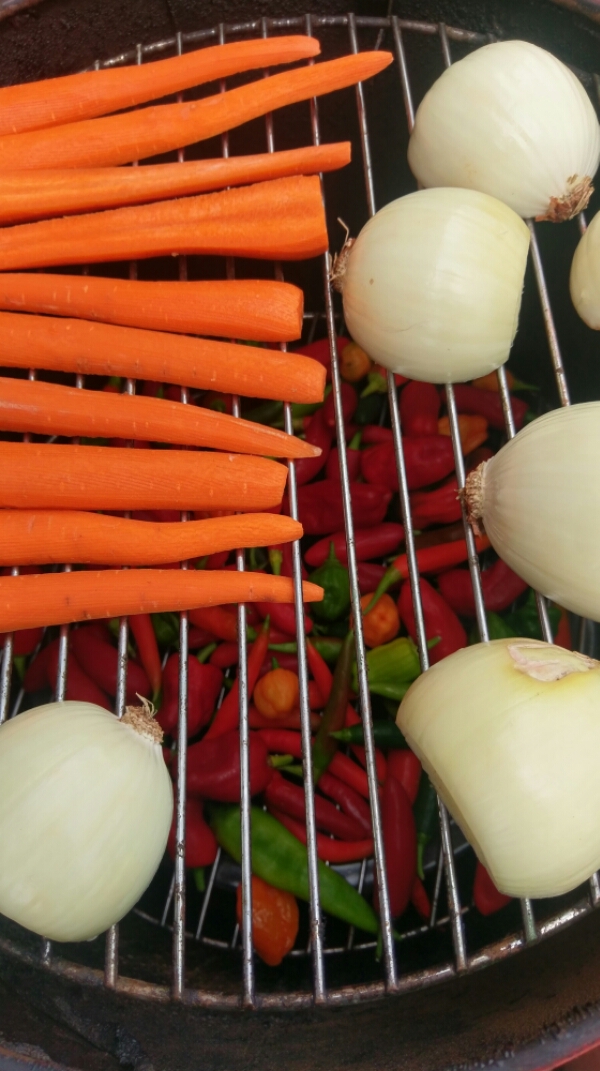 For about 2 ½ hours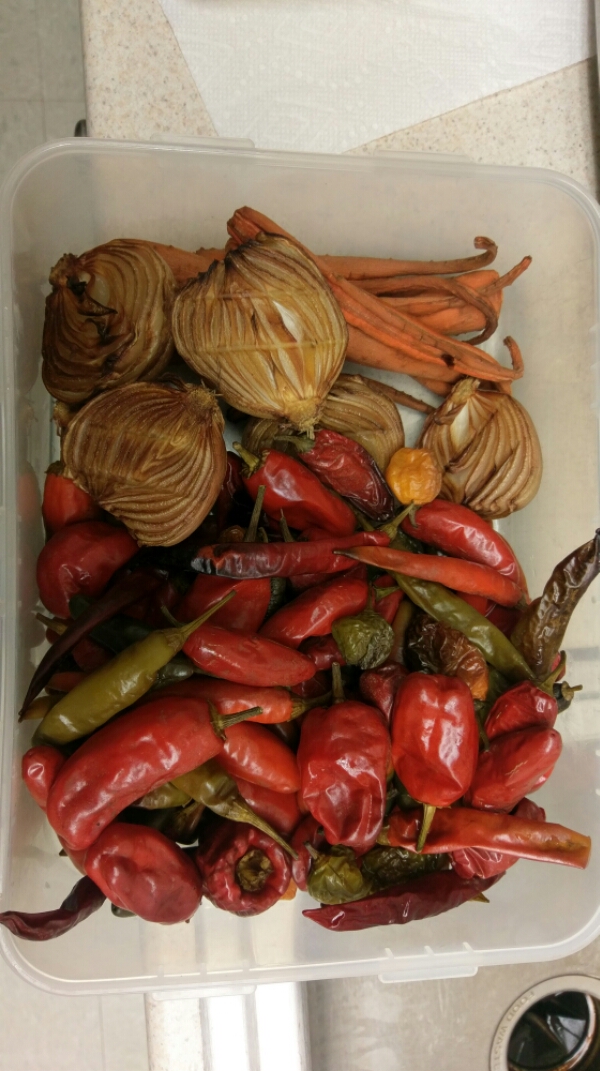 Magic happened and turned into these. 😛