2017
09.17
The installation was to prevent oil being sent through the intake. 126k miles on the engine and increased boost from Vf48 upgrade increases tendency of blow by. This deletes simple ball bearing type pcv valve and puts heated tank that drains back oil collected and supplies clear oil free air to intake pre-turbo.
First challenge was to move cruise control module as I need to mount aos on these two bolts.
C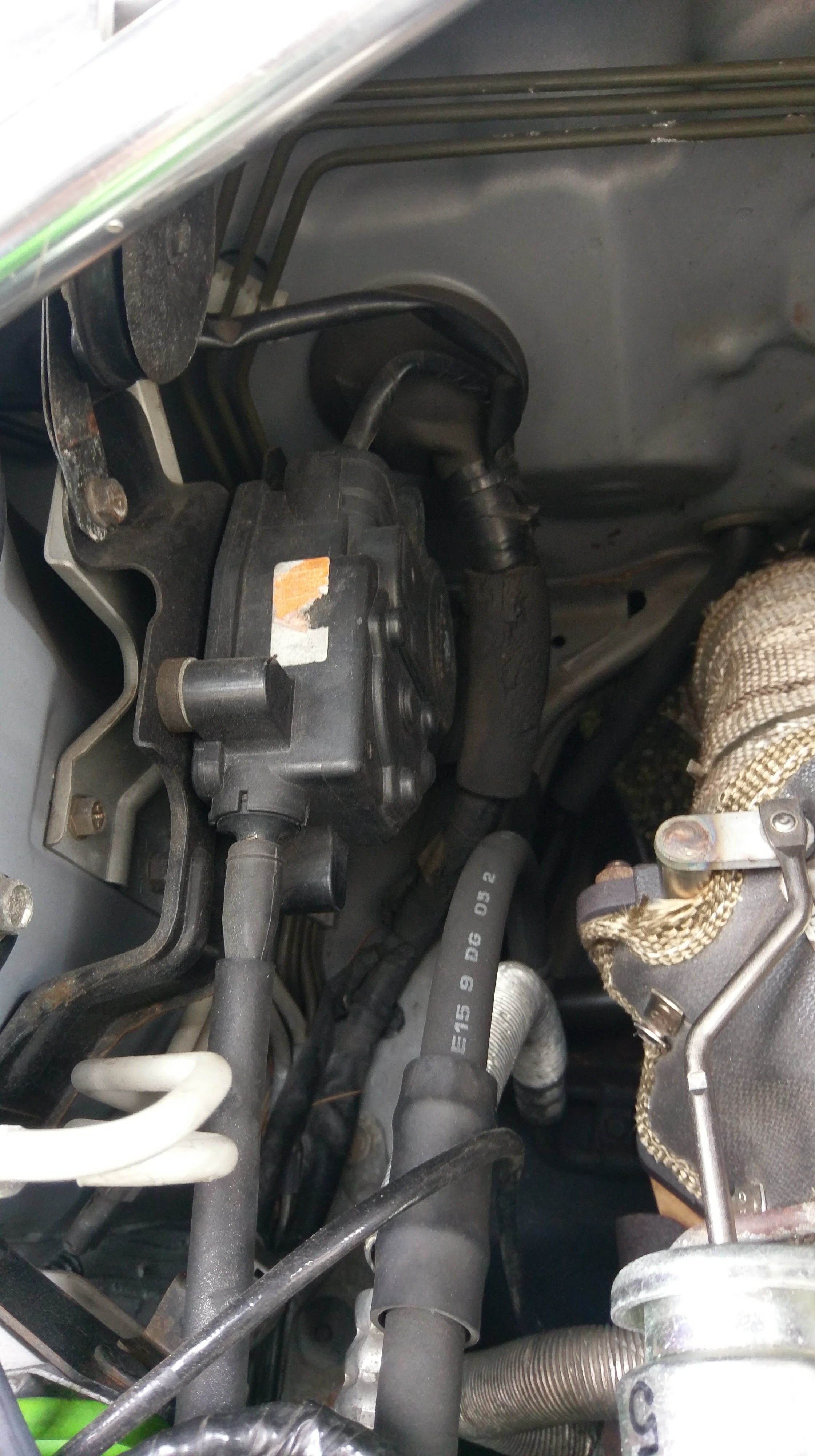 Tool the unit off and trimmed the mounting bracket to use only one of three mounting points. Lowering the mounting to below aos.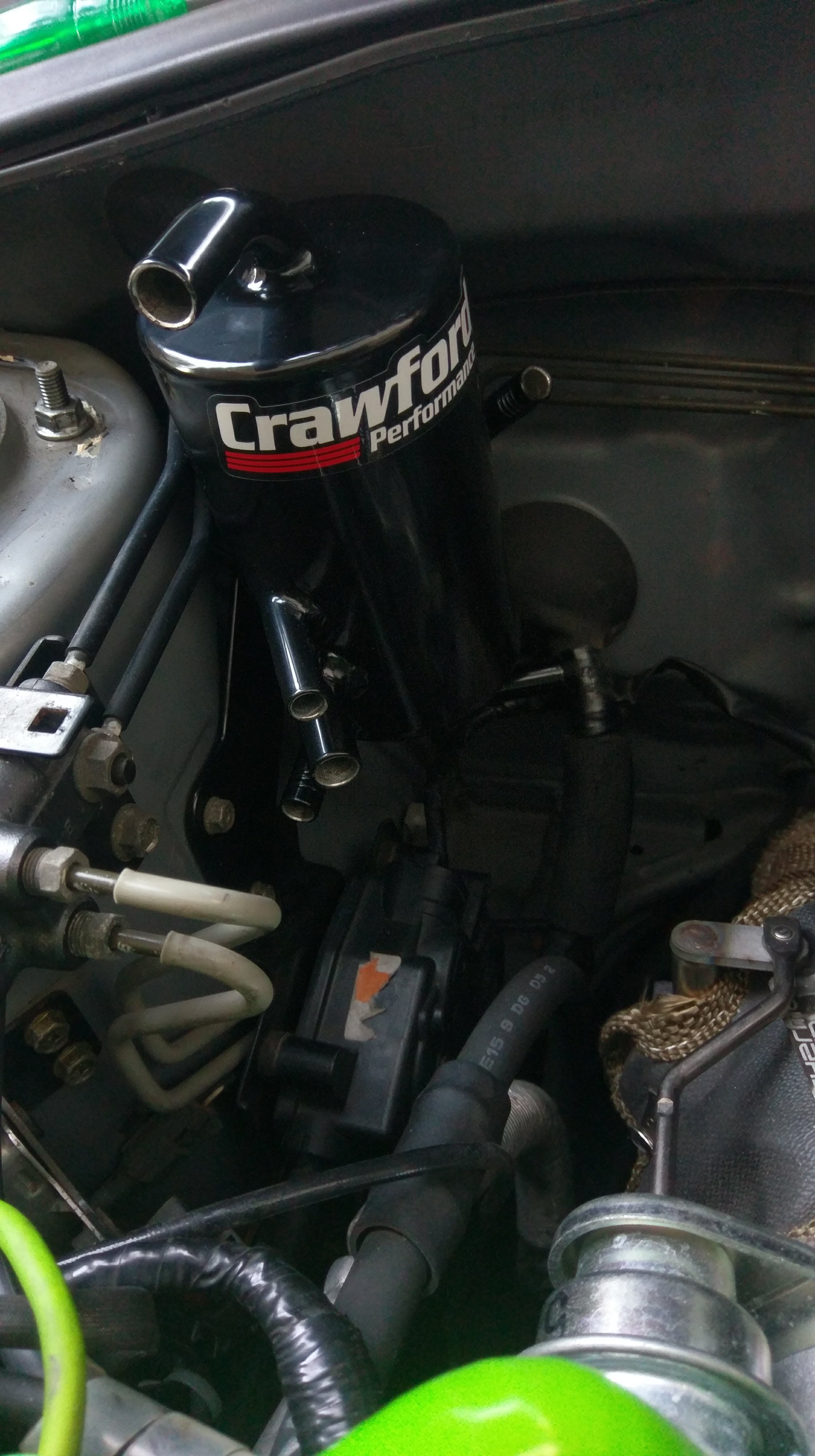 The only real issue I had was the connection from aos to tmic crossover pipe was not long enough. The only documentation made it appear they swapped the valve cover and output port, this would not work for me. Purchased 2 ft of 1/2 hose and made it work.