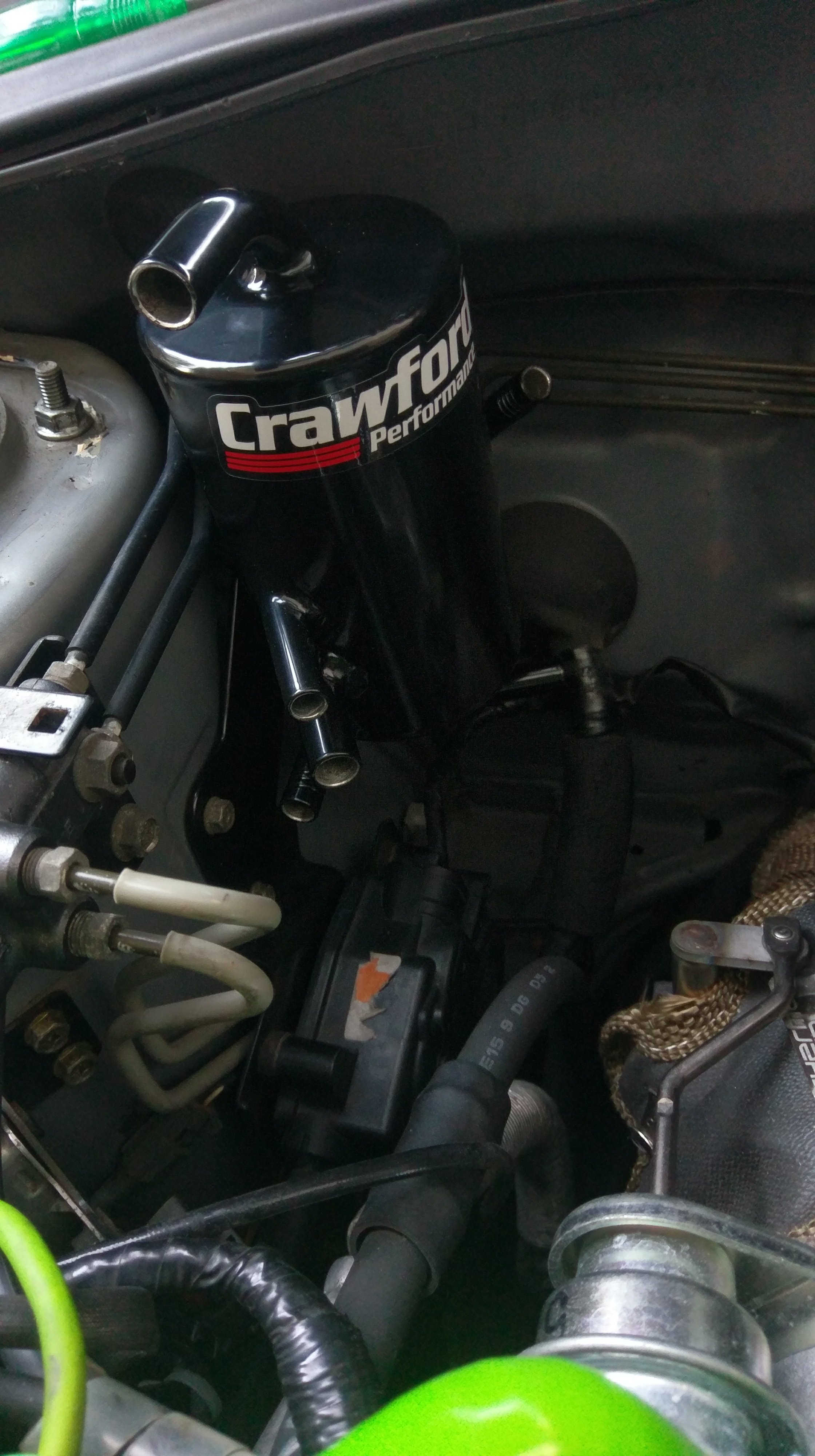 The installation was to prevent oil being sent through the intake. 126k miles on the engine and increased boost from Vf48 upgrade increases tendency of blow by. This deletes simple ball bearing type pcv valve and puts heated tank that drains back oil collected and supplies clear oil free air to intake pre-turbo. First challenge was to move cruise control module as I need to mount aos on these two bolts. C Tool the unit off and trimmed the mounting bracket to use only one of three mounting points. Lowering the mounting to below aos. The only real issue I had was the connection from aos to tmic crossover pipe was not long enough. The only documentation made it appear they swapped the valve cover and output port, this would not work for me. Purchased 2 ft of 1/2 hose and made it work.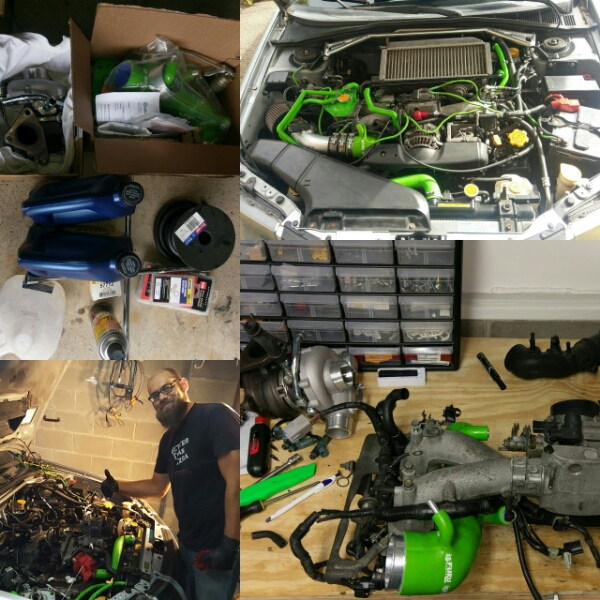 -125k VF48 (2016 STi 1K miles) -125k dark blues 565cc (cleaned and tested) -125k Fuku turbo inlet (new) -125k Prodrive 3 Port ebcs (used) -125k Cosworth Phenolic Thermal Spacer 3mm (new) -125k grimspeed uppipe / downpipe gaskets -125k Subaru 807515712 Oil Drain Hose (turbo oil drain) -125k Denso 234-9011 Air Fuel Ratio Sensor (upstream) Intake removed, installed the inlet and injectors Vf48 turbo install one EJ makings All buttoned up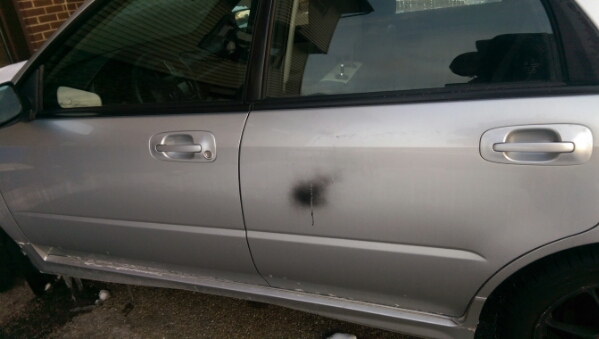 I head out Monday morning to warm up my car for work and notice someone hit my car with spray paint. No tag of gang name or offensive symbols but a dot with a run of the paint it. But still why? A Co worker leant me a wad of medium clay bar. Some soapy water and 10 minutes it was clear again.
3/3